Forgive me, the colour manipulations are terrible and I do not boost to be an expert at that sort of thing. I renderized how the Clue: The Movie cast would possibly look in their traditional colours.
Taking Miss Scarlet for example, how would she fair in a deep red dress?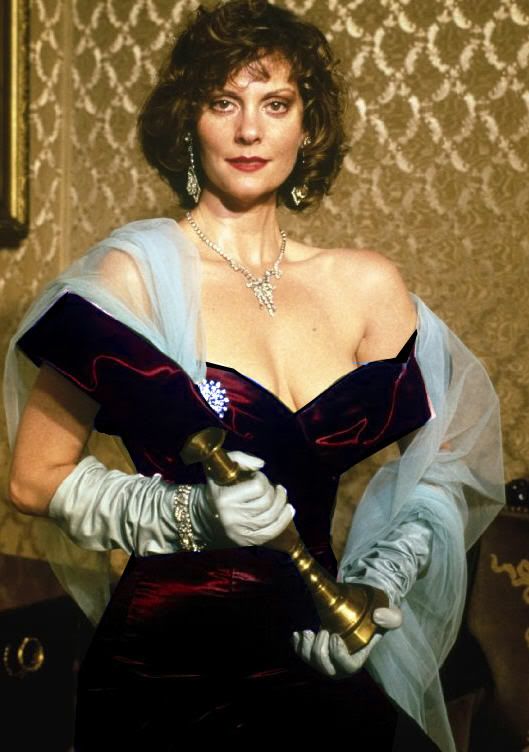 I did the full cast here, but as you can see, the result is less than flattering. Doesn't quite make a convincing argument for traditional colouring of the outfits.