My local grocery store has all of their holiday merchandise on deep discount now, including the pile of toys & games they stocked up on for gift buying.
So when I spotted this, the collector in me had no qualms dropping about $6: (as usual, click to enlarge any of these photos)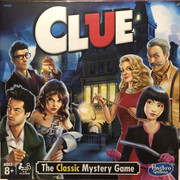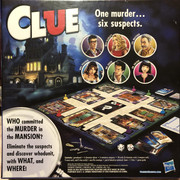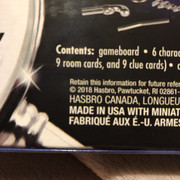 I was intrigued because Hasbro has removed the "New Suspect" graphics from the box artwork. Note also the updated 2018 copyright date. I assumed this would just be another copy of what I already own.
And it is. Almost. I'll let the photos mostly speak for themselves:
The room labels in the Hall and Ballroom have been (jarringly) rotated to avoid being marred by the crease in the board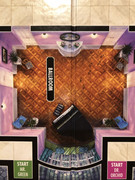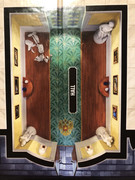 The rules have been reduced to a single folded sheet, with any storytelling elements reduced to the blurb on the cover & the suspect profiles on the box insert (same 3 word bits as on the original release of this edition)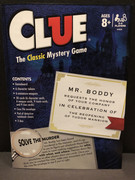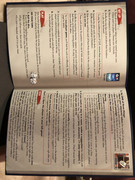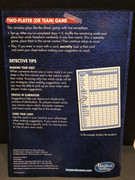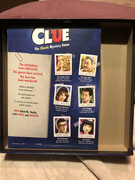 Most "offensive," both the playing cards and the boards are MUCH smaller than usual. Fortunately the card stock isn't thinner/lighter than previous decks, but the board is noticeably lighter & will need a good while under a heavy book to really lie flat (Note: the cards I pulled for comparison are from the Mirror Reveal edition, but other than their modified card labels they're dimensionally identical to the deck from the first Orchid edition)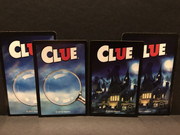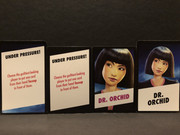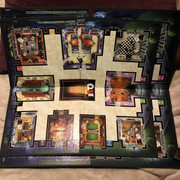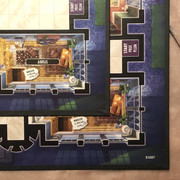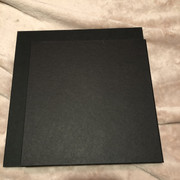 The solution envelope, notepad, suspect tokens, weapons, and dice are unchanged from the last version. The cardboard box feels like a thinner board than the original Orchid release, but it's hard to tell without my copy on hand to compare.
While I appreciate Hasbro finally dropping the "New Suspect" language after 4 years, I don't entirely understand why this edition needed to exist in the first place. Presumably we're due for a new edition to unveil the Bathroom in place of the Hall before much longer, so this reduced print feels very transitional. I hope the next edition doesn't use the scale of these components as a template, but if it does I'd be content if Hasbro also made the box small enough to actually secure the board in place & scrapped the insert in favor of a decent tray (and throw in the additional suspects & weapons from the Guess Who Clue mash-up, while we're wandering through pipe dreams).