I cut short Season 2 in order to start work on Season 3, a little project I like to call: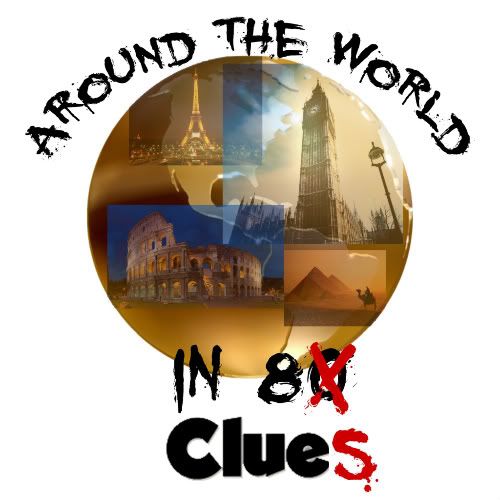 This will be an 8-episode season (hence the name). In each episode, the Clue suspects are in a different city in the world, when a murder occurs. (The cities may include the ones shown on the globe, but not necessarily so.) The rooms will be replaced by landmarks/tourist attractions/etc. The weapons may or may not stay the same (I haven't decided yet, but probably not). The suspects may change slightly throughout the season (ex. If Plum is the killer in Episode 1, he might not reappear in Episode 2, but will be replaced by someone, say, Monsieur Brunette. But, again, I haven't decided if I'll go with that yet).
What do you think?
EDIT: Due to popular demand and the amount of suggestions I've received, this will total 16 episodes, or 2 seasons of 8 each. Thanks to everyone for the support!