You've already been to the garden (and judging by what you found, you're hardly too keen to return).
Ergo, you decide to turn left instead, where you find yourself in the middle of a cemetery. However, this cemetery pales in comparison to the graveyard for which Moonpoint has been turned into.
You notice a crypt as well as a trap door which had been blocked off by police tape eons ago.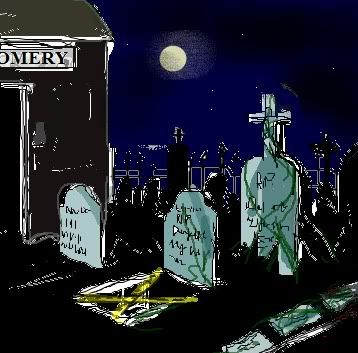 Enter crypt

Use knife to cut tape and enter trap door.

Examine tombstones

Keep going left