I've noticed Agatha Christie being mentioned in some previous threads (both the books and movies based on her books), but are there any other mysteries (either series or stand-alone books) that people are reading these days?
I'm currently reading a book titled
A Pinch of Poison
by Frances and Richard Lockridge (originally © 1941) that was part of their "
Mr. and Mrs. North
" series of mysteries.
Before that, I was reading an old
Ellery Queen
book:
The French Powder Mystery
, originally © 1930:
as well as a Robert Silverberg story:
Blood on the Mink
: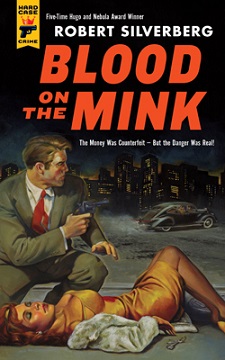 which originally dates back to 1962.