Here is a guide to the characters from my online soap opera "Clue: An On-Going Internet Story". This guide contains main and secondary characters as well as characters that will appear in future episodes. Also included are characters that have been mentioned, but not nessesarily involved in major storylines.
Meet the Black Family: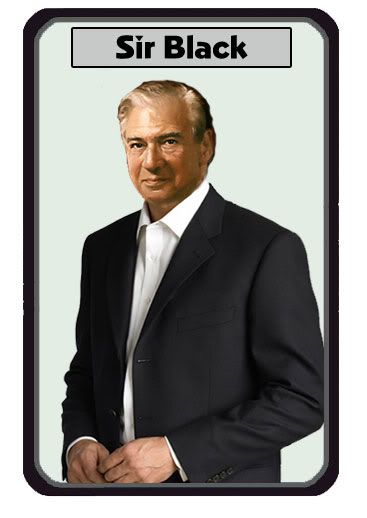 Sir Hugh Black:
The patriarch of the Black Family, retired doctor Hugh was knighted by the Queen after he saved the life of a member of the Royal Family. He is the ex-lover of Mrs. Peacock and Mrs. White and the father of Miss Scarlet and Prince Onceblack. Hugh is the younger brother of Coral Black and the uncle of Mr. Boddy, Miss Peach and Anthony Black, II. Hugh also has a twin brother, Anthony Black, I. He is engaged to Mrs. Silver.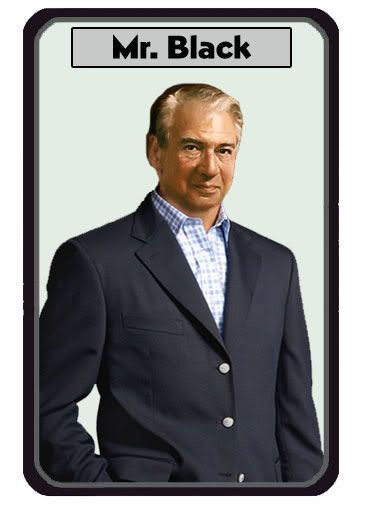 Mr. Anthony Black, I:
The evil twin brother of Sir Hugh Black. Anthony was presumed dead at birth but shocked his family when he showed up alive.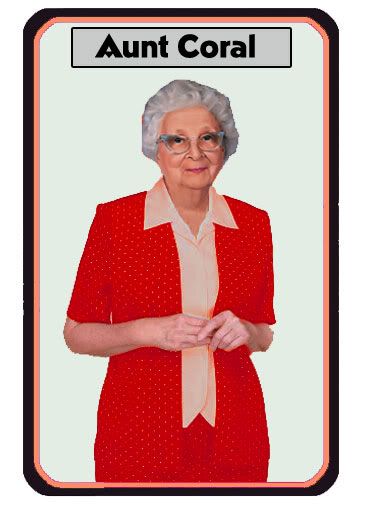 Aunt Coral Black:
The oldest of the Black children, Coral is the mother of twins, Miss Peach and Anthony Black, II.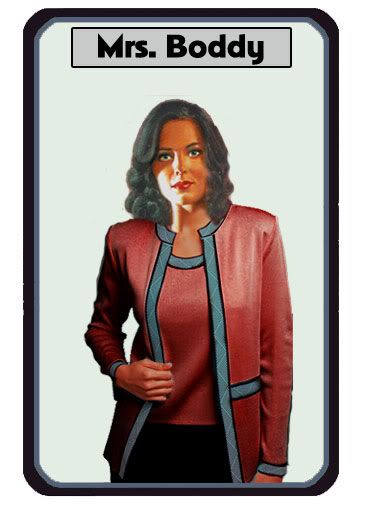 Mrs. Margaret Black-Boddy:
The lovely youngest child of the Black Family disappeared while on safari with her husband, Sam Boddy. They had one son, John.
Mr. Samuel Boddy:
The husband of Margaret Black-Boddy. Father of John Boddy.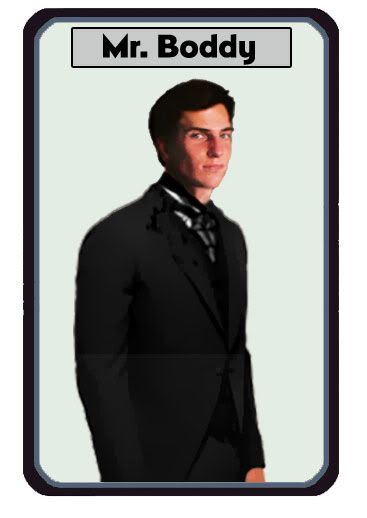 Mr. John Boddy:
The son of the late Margaret and Samuel Boddy, John is a graduate of Oxford University. He is the nephew of Sir Black and was raised by Mrs. White.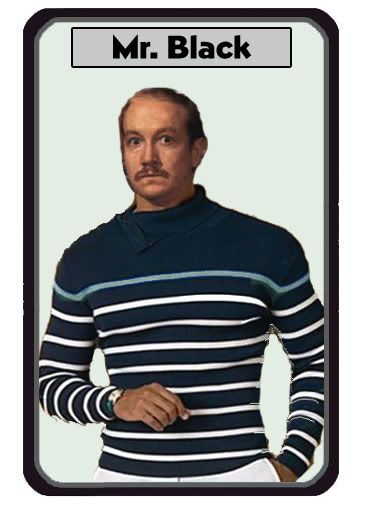 Mr. Anthony Black II:
The mentally challenged twin brother of Miss Emily Peach. Anthony suffered years of abuse at the hands of the mistress of the foster home he grew up in.
Miss Emily Peach:
Miss Peach is the twin sister of Anthony Black, II. The daughter of Coral Black and Reverend Green, Emily is a talented artist.
Mr. Prince "Blanket" Onceblack:
The son of Mrs. White and Sir Black, "Blanket" was raised by Hollywood legend King "Bedspread" Onceblack.