Forensics Supervisor
Posts: 2639
Joined: Fri Oct 09, 2009 6:15 pm
I'm conflicted ...
But this might be the first Monopoly game Michael might actually like!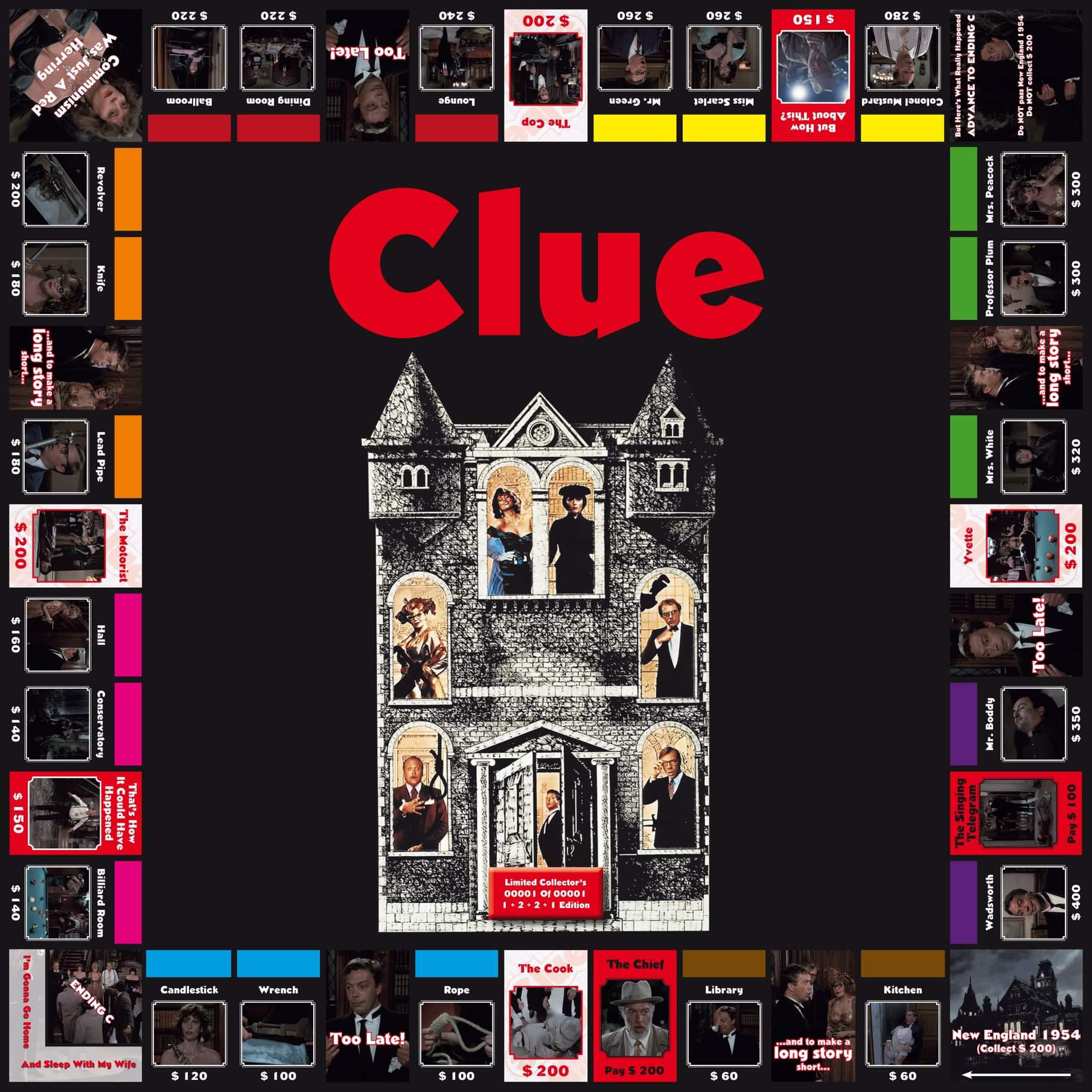 Last edited by
Murder by Death
on Sat Feb 16, 2019 9:37 pm, edited 3 times in total.
---
Senior Detective
Posts: 1136
Joined: Sat Oct 09, 2010 12:22 am
Location: Behind you with the candlestick...don't turn around
is this real?
IT'S ALL TOO SHOCKING!
---
Forensics Supervisor
Posts: 2639
Joined: Fri Oct 09, 2009 6:15 pm
Yes. It came from here:
https://mobile.twitter.com/IRboards
https://m.facebook.com/InternationalRidicule/
https://www.internationalridicule.co.uk
They appear to do bespoke games for individuals, skirting copyright laws by simply doing the work on behalf of someone, who can't do it for themselves, but otherwise not mass producing it, or offering it for sale or profit. It would be as if you paid me to make a collage for you, using photos from the movie printed off the internet. Paramount could send a cease and desist letter, but otherwise, it's not worth suing for damages. So get your orders in soon!
I'm told these bespoke games typically retail for £125-175 GBP. That's not too bad considering they come with custom pewter tokens and pieces.
I'd really like to know how it's meant to be played ... instead of hotels and houses, what items builds value to the characters, weapons and locations? There's a GOLDEN GIRLS edition on their Facebook page that has "spoons" and "cheesecake" for houses and hotels. I don't know that show well enough to understand how that applies. But I'm hard to pressed to imagine two items that would make sense with CLUE. Maybe evidence? Matches? Shark Fin Soup and Monkey Brains? Cognac, Whiskey? Cars? Secret passages? Dogs? And what about the moving tokens? The weapons and characters are properties, so there's not a lot left to represent players after the hotels and houses are assigned...
The chance and community chess cards could be fun too ... they don't seem to make a lot of sense in the GG edition, just quotes with fees or penalties, but some of the other editions seemed to make more sense, so hopefully this falls into that category. I can imagine there are some secret passage cards in there.
The order of the rooms, items and suspects, are somewhat perplexing. I'm not sure how they got ranked the way they are ... I'd like to know the criteria they used — and of all rooms to leave out, why the Study!?
But I do wonder if they can do this, if they can also make bespoke Cluedo games. They tell me it's something they have thought about but haven't created any templates for them. I'd be a lot more willing to pay £175 for a bespoke Clue game than a Monopoly one...
Last edited by
Murder by Death
on Mon Feb 18, 2019 10:42 pm, edited 2 times in total.
---
Spy
Posts: 127
Joined: Fri Sep 28, 2018 1:50 pm
Location: Florida
Now if only they did custom "mystery board games" Judging from all of the USAopoly boards. I would imagine it wouldn't be to hard to make custom cards and paper slide ins for tokens. I do like how they are called "property games" btw lol.
---